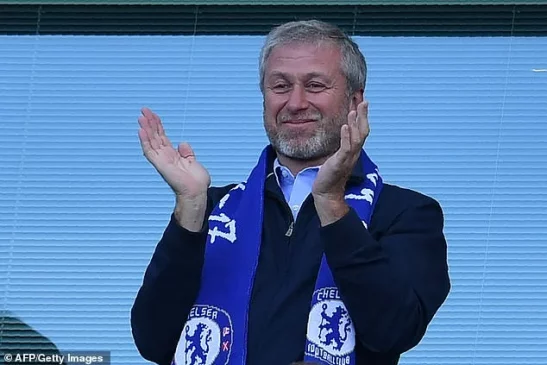 Chelsea owner Roman Abramovich is considering selling the Stamford Bridge club, according to reports.
Abramovich is set to receive offers for Chelsea by the end of this week, with at least three parties interested in buying the Blues, Express Uk reports.
Abramovich faces the threat of sanctions following Russia's invasion of Ukraine last week.
The 55-year-old has already attempted to hand over the day-to-day running of Chelsea to the club's charitable foundation.
Abramovich did so in the attempt to put distance between himself and Chelsea but the trustees are yet to accept his proposal, with some considering quitting.
The Telegraph claims that parties interested in buying the west London club believe that was the first step from Abramovich to suggest he would be open to selling.
Offers are set to be made to Abramovich this week but that could change if he does receive sanctions.
Chelsea have always maintained the club is not for sale but the Telegraph says Abramovich could be left with no other option.
He has previously turned down offers worth £2.2billion. The report claims Chelsea are £1.51bn in debt to their owner.