Samsung's Galaxy Tab S8 series is expected to debut sometime in January alongside the Galaxy S22 series and we've already seen plenty of leaks of what to expect in terms of specs and design. The latest bit of info comes from a Geekbench listing for the Galaxy Tab S8+ which confirms the slate is using Qualcomm's latest Snapdragon 8 Gen 1 chipset.
The device bears the SM-X808U identifier and managed a 1,223-point single-core outing while its multi-core test result totaled 3,195 points. We can also spot the device brings 8GB RAM and boots Android 12 likely with One UI 4 on top. Tab S8+ is expected to come with a 12.4-inch 120Hz AMOLED panel and 10,090 mAh battery.
It will serve as the middle option in Samsung's Galaxy Tab S8 series which will include an 11-inch vanilla Tab S8 and a high-end Tab S8 Ultra model with a 14.6-inch display.
Samsung itself through an official document has confirmed the entirety of the upcoming Galaxy Tab S8 lineup along with all of the Wi-Fi/LTE/5G variants.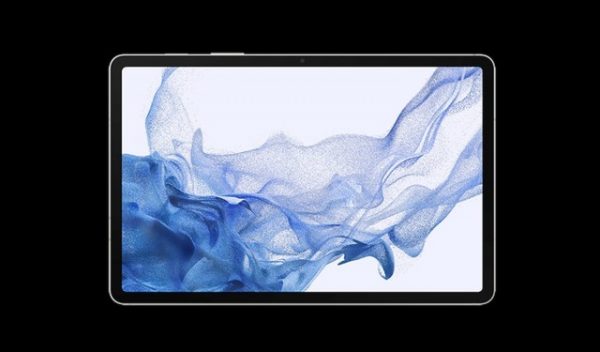 The document is available on the order page for the Galaxy Tab S7 on Samsung UK's website and was spotted by GalaxyClub.nl. There is a section therein from where you can check the conditions that apply if you want to exchange your current tablet. These conditions are available in the form of a nice little PDF file.
Digging through the file reveals an oversized table that neatly lists the different Galaxy Tab S8 models, including the Tab S8, the Tab S8+, and the Tab S8 Ultra. It's highly likely that the table is nothing but the product of a mistake. Companies do tend to leak crucial information mistakenly, only for them to quickly delete it later.
Of course, none of the data provided in the table is surprising. Most of the information, after all, from specs to designs has already been widely leaked. But leaks and rumors are one thing and official confirmation from none other than the manufacturer itself is another.
The Samsung Galaxy Tab S8 will be coming with an 11-inch TFT display, Tab S8+ will feature a 12.4-inch OLED display, and the flagship Tab S8 Ultra will be coming with a giant 14.6-inch OLED display. All of them will likely be powered by Qualcomm's new Snapdragon 8 Gen 1 processor and will come with a minimum of 128GB of storage.
Recently, the storage config of the Galaxy Tab S8 series was also leaked, showing that both the Tab S8 and S8+ will be available in Wi-Fi only and 5G variants and in Dark Gray and Silver colors.
As for launch, previous rumors had suggested that Samsung will be launching the Galaxy Tab S8 tablets more or less along with the Galaxy S22 smartphones. A Galaxy Unpacked event will be held in February and it could be possible that the curtains would be lifted on both the lineups at the same time.