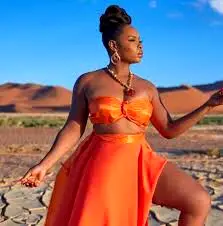 Nigerian Afropop singer, songwriter, actress and activist Yemi Eberechi Alade's popularity known as Yemi Alade has twitched up a tête-à-tête online as Angelique Kidjo won Best Global Music Album at this year's Grammy Award.
The Beninese who also shares similar talents as Yemi Alade, defeated Wizkid, Femi Kuti and Made to win the BGM category for her album 'Mother Nature'.
Some Nigerian's dreams were crashed down as they hope Wizkid would win the category, so took over social media platforms to express their grievances.
Although, Angelique Kidjo's victory is still a win for Nigeria and the African continent at large, as her Grammy Award album'Mother Nature' featured Mr Eazi, Yemi Alade, Sampa the Great, Ghetto Boy and Burna Boy.