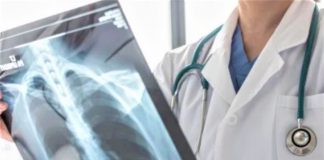 A medical doctor with the Federal Medical Centre, Owo, Ondo State, Dr. Charles Atimoh says there has been a massive turnout of Ondo residents to donate blood following the attack on St Francis Catholic Church on Sunday. 
Speaking with PUNCH HealthWise in a telephone interview Atimoh praised the residents of the town for responding well to the call for voluntary blood donation to save victims of the attack.
 He also disclosed that doctors who were initially off duty have also made themselves available to provide medical care to the surviving victims.
He, however still urged people who still wish to donate blood to come out to donate, noting that medical personnel will appreciate every assistance to save more lives.
Recall that the Ondo branch of the Nigerian Medical Association had earlier in the day appealed to residents in the state to donate blood to help save the lives of survivors of the mass attack.
PUNCH HealthWise had earlier reported that many people were reportedly killed in an attack during Sunday mass at the St Francis Catholic Church, Owa-luwa Street, in Owo town, Owo Local Government Area of Ondo State.
Viral videos from the scene of the unfortunate attack showed bodies of worshippers killed by the attacking terrorists lying in a pool of blood in the church after the attack.
According to the Chairperson of the NMA in the state, Dr. Stella Adegbehingbe, doctors at the FMC have been overwhelmed due to the number of victims, "they need blood," she said.
Speaking further with our correspondent, Atimoh said, "Yes, people are coming and the response has been good. We thank God, we mobilised ourselves quickly. 
"A lot of doctors are on the ground both those on duty and those not on duty. They came out to rescue the situation.
"Everything is going on well. People came around and the turnout was good, they came around and we thank God. God is taking control of the situation.
Atimoh also added that they are doing all they can to help the survivor stating that what they are facing at the hospital is a case of mass casualty.
"When you have a mass casualty like that the response is different from multiple casualties so people respond as usual. We thank God. So far so good, in the phase that we are now, things have been going appropriately